Visitor's Comments
It is a matter of great satisfaction that an English medium school is being run at a place like Dundlod which has a population of hardly seven thousand. The efforts of trustees are admirable. Here education of National integration is also imparted through the variety of culture of different parts of our country. Donations are collected and the school is built with utmost devotion and an intention of social service ! Congratulations.
Pratibha Patil
H. E. Governor of Rajasthan
I have seen wonderful infrastructure of the school. I congratulate the Management and Trustees for providing such an excellent place for education in the village. I am sure this would definitely earn a name and fame in the field of education.
Girdhari Singh Shekhawat Director, S.M. Nimawat Public School
Fatehpur, Shekhawati, Dist. Sikar (Raj.)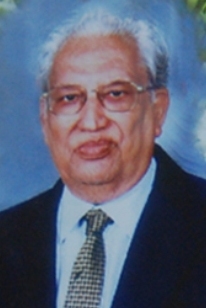 संस्था से जुड़े सभी लोगों की कर्तव्यनिष्ठा देखकर, उसका लक्ष्य अवश्य पुरा होगा और समाज - सेवा व शिक्षा के क्षेत्र में अपार सफलता प्राप्त होगी, यह मेरी आशा और प्रार्थना है।
Shri Radheyshyam Jhunjhunwala
Rtd. Income Tax Commissioner
डूण्डलोद विद्यापीठ का लक्ष्य महान है। सुयोग्य नागरिकों का निर्माण इस संस्था का उद्देष्य है। अपने उद्देष्य में सफल हों, ऐसी कामना करता हूँ।।
परम पूज्य स्वामी श्री बैजनाथ जी महाराज
पीठाधीष्वर, श्री श्रद्धानंद आश्रम, लक्ष्मनगढ
डूण्डलोद विद्यापीठ, डूण्डलोद श्री रमाकान्त जी शर्मा चैयरमेन, प्रबन्ध समिति व प्राचार्य श्री सतीशचन्द्र कर्नाटक के नेतृत्व व मार्गदर्षन में निरन्तर प्रगति की ओर अग्रसर हो रहा है। यह मैनें 10 वें वार्षिकोत्सव के अवसर पर छात्र-छात्राओं द्वारा प्रदर्षित प्रस्तुतियों के माध्यम से अनुभव किया कि विद्यालय में सभी विद्यार्थियों को अपनी प्रतिभा व संस्कार को विकसित करने का अवसर प्राप्त होता है। संस्था भविष्य में स्वर्णिम इतिहास की रचना करें, इन्ही शुभकामनाओं सहित।रता हूँ।।
प्रो. लोकेश शेखावत
कुलपति, जयनारायण व्यास विष्वविद्यालय, जोधपुरम, लक्ष्मनगढ
I am really impressed with the quality of Education imparted in this remote area, particularly the performance of students in various streams. I appreciate the principal & Chairman of the school in serving the poor villagers of this area. Keep it up. You are a jewel in the Crown of CBSE.
P. I. Sabu
Joint Secretary,
CBSE Regional Office ,Ajmer
आज दिनांक 15.10.2008 को मैं विद्यापीठ में आया मुझे स्कोलर्स के कार्यक्रम खासतौर से उनका सांस्कृतिक नृत्य एवं गायन बहुत ही अच्छा लगा। स्कोलर्स के लिए स्थापित प्रयोगशालाएँ उच्च स्तर की थी तथा उनकी समझ एवं सोच में परिपक्कता झलक रही थी।
Prof. Bhagirath Singh
Vice Chancellor
M D S University, Ajmer
It was a wonderful experience to see the school & hostel project. Massive work has undergone to come up to this level. I wish them & this effort all success.
Padma Kanoria
Kolkata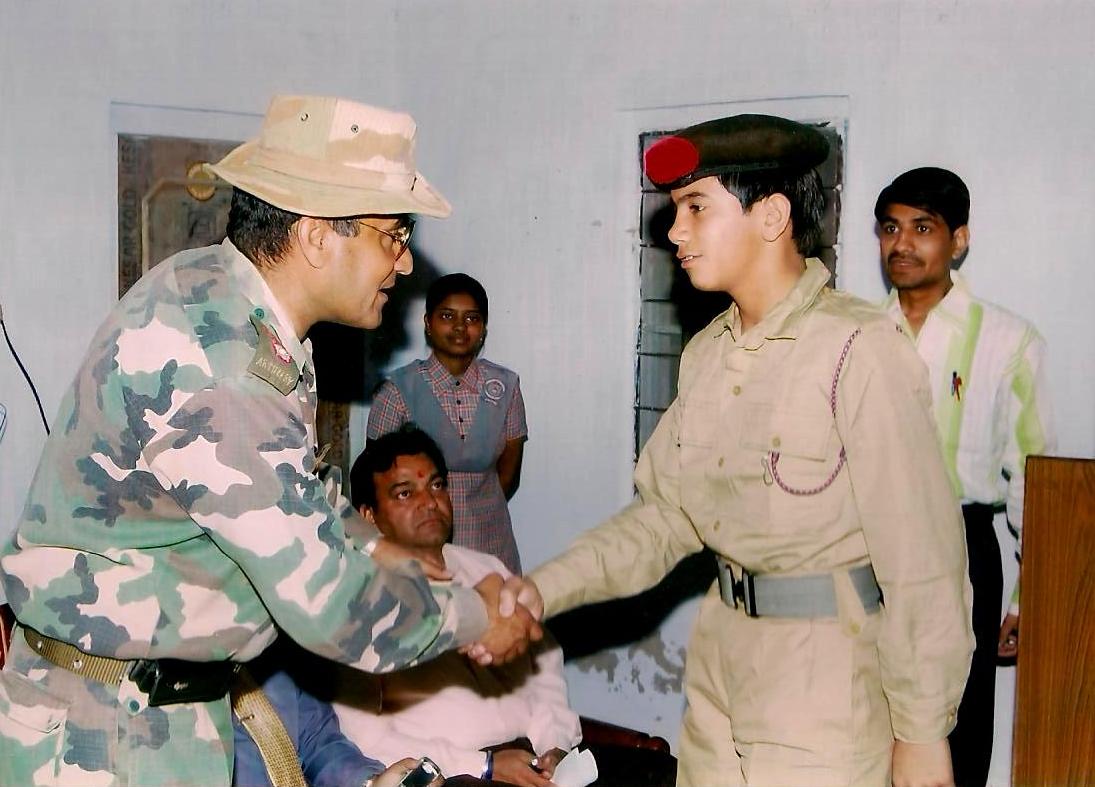 It gives me immense pleasure to start NCC ½ JD TP in this excellent institution who are dedicated towards true education and to Nation. I wish them very best for future. The Chairman, Principal and other staff are truly dedicated towards building of Nation.
Lt. Col Ranveer Singh, Shaurya Chakra
Commanding officer, 3 Rajasthan Battalion, NCC, Sikar
I have great pleasure to visit Dundlod Vidyapeeth on the occasion of career counseling for commerce student of Shekhawati Region. All the activities are very much appreciable. With all the best for the organisation.
CA Uttam Prakash Agarwal
President, The ICAI
Today I visit school and I see the cultural program. I am so much influenced to see dedication of the staff member & specially Ramakant Sharmaji and Principal S.C. Karnatak devotion to the school.
Pashupati Kumar Sharma
Editor, Dainik Aas - Pass, Jaipur, Sikar (Raj.)
गत एक दशक की विकास यात्रा में माँ सरस्वती के पावन मंदिर में व्यक्ति निर्माण का कार्य बखूबी किया जा रहा है। इस संस्थान से निकले बालक - बालिकाओं की सुगन्ध से सारा समाज गौरवान्वित होगा, ऐसी ईश्वर से कामना है।
प्रदीप शेखावत, समाचार संपादक, शाखा प्रभारी
राजस्थान पत्रिका, औधोगिक क्षेत्र, एफ 63, जयपुर रोड़, सीकर
A very good institution. Every effort is made for all round development of the students. I wish for future success.
Justice N. L. Tibrewal
Former Governer (Rajasthan)
It is my great pleasure that the school is giving both the education to students. I wish all success in future of school.
Suresh Mishra, Arjun Awardee (Volley Ball)
Mori Gate, Po. Lachmangarh, Dist. Sikar (Raj.)
No words in the dictionary of human language are enough to express the feeling of joy and gratitude. I experienced while inaugurating the sports complex which is bound to be unique in whole of Shekhawati. I felt honoured in presence of Swami Vishveswaranand Giriji & Smt. Padma Kanoria who has gracefully gifted this complex to Vidyapeeth. I wish all the best.
Justice V.S. Dave (Retd.)
डूण्डलोद विद्यापीठ के 14 वे वार्षिक उत्सव पर जो अनुभव किया वह अद्भूत है। व्यवस्थापक मण्डल, आचार्य शिक्षक वर्ग एवं विद्यार्थीगण। भारतीय शिक्षा एवं सभ्यता को बनाये रखने में दृढ संकल्प के साथ शिक्षा कार्य। मेरे विचार से एक महान संकल्प एवं प्रयास है।
स्वामी विष्वेधरानन्द गिरि
हरिद्वार - मुम्बई
Congratulation to Mr. Karnatak, Principal Dundlod Vidyapeeth & Joint Secretary, Shekhawati Sahodaya School Complex, Jhunjhunu for conducting the first event of Sahodaya Hindi Debate for seniors, successfully. I wish all the best in the school endeavour for the Sohadaya Movement.
Captain (IN) Alokesh Sen (Retd.) Principal, Brila Public School,
Pilani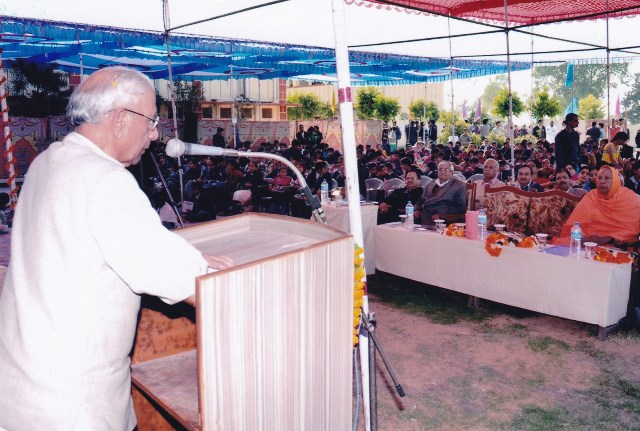 विद्यापीठ की निरंतर प्रगति के लिए शुभकामनाएँ।
NAMWAR SINGH
32, Shivalik Aptt. Alaknanda, New Delhi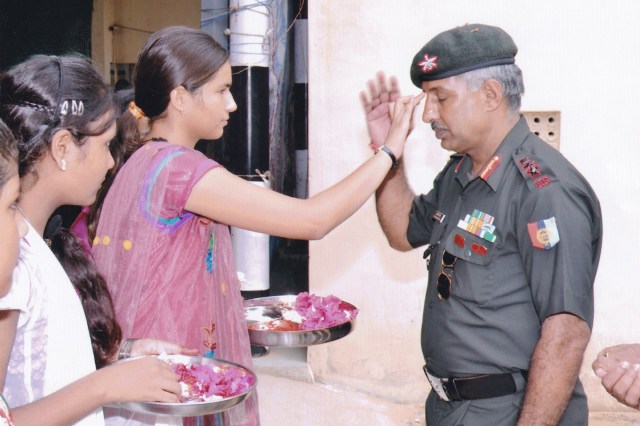 I was truly impressed with the standard of Hindi Debate organised under Shekhawati Sahodaya organization by Dundlod Vidyapeeth, Dundlod. "Very well done" "Keep it up".
Col. Kuldeep Singh
3 Raj NCC, Sikar
The host of the Debate is really great. It is very heartfeels to see the standard of the participants.
R.K. Jhunjhunwala
151, Nariman Bhawan, Nariman Point, Mumbai
The development and the motivation of progress that I saw in the students and faculty of Dundlod Vidyapeeth is extra ordinary and higly commendable. I am proud to be a part of this family and hope to be a part of this progress in any way that I can be of help.
Bimal Kumar Goenka & Family
I visited this school in cultural meet. Excellent arrangements & co-curricular activities. I have been told that school is taking special for economic background students & providing fee education to some of them. This is excellent approach. I wish all the best. May this spirit be continued.
Joga Ram, Collector Jhunjhunu